[À DISTANCE] The European Poet of Freedom Literary Festival
[À DISTANCE] The European Poet of Freedom Literary Festival
Le 27/11/2020 à 14:00
Recipe for Poetry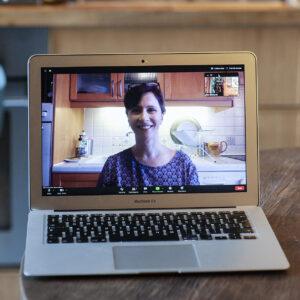 This year, due to the pandemic, it has been impossible to mark the presence of the poets in its usual form during the European Poet of Freedom Festival in Gdańsk. So we have moved our activities online and to … the kitchen.
What is special about this year is that we spend a lot of time at home. We have rearranged our flats, creating home offices, schools and kindergartens. We have also been spending a lot of time in the kitchen, discovering hidden cooking skills. Therefore, this year we decided to combine poetry with a passion for cooking and hold this event under the slogan "Recipe for Poetry".
On November 27, we will move to the kitchens of poets, whose poems you can read thanks to this year's volumes published in the Versopolis series. HELEN IVORY, SAMANTHA BARENDSON, JOSEP PEDRALS and MAARTEN INGHELS will invite us to their homes remotely. We will talk to them about things we usually talk about in the kitchen, that is food, life and poetry.
Conversations with poets will be complemented by poems read (of course in a kitchen scenery) by the authors. The video can be watched for the premiere on the website from November 27 from 2 p.m.